Open House Day - Saturday, the 17th of July 2021
All the worries and concerns we had in the run-up to our first Open House evaporated when the first announced guests arrived.
Our new sign at the terrace entrance was a repeated highlight. The entrance via the hallway remained unused that day, instead the terrace was the entrance and the door to the hallway the exit. Many guests also returned to the terrace for a farewell photo. Our space in Spichernstraße surely cannot accommodate many visitors at once. But we have much storage space and - besides the central workstation for the office management - three (3) more workstations for help to come. How we have rebuilt our office for the Foundation's requirements, what solutions we have found, was often commented positively, which pleased us.
Finally, the weather came to our aid with sunshine at the right moment. After the tour inside, our guests were happy to use the space in front of the windows in the courtyard and on the terrace. Tables and chairs were quickly put out for this purpose. . . .

Here are some Photos: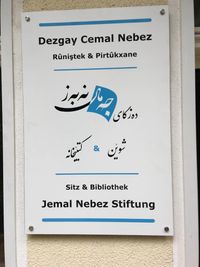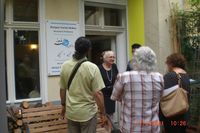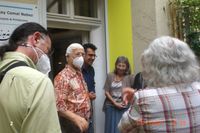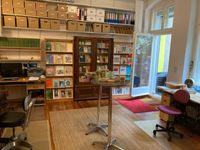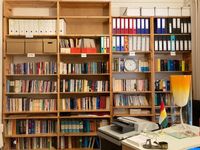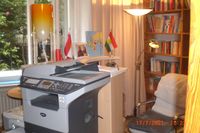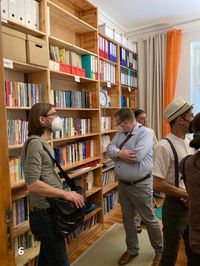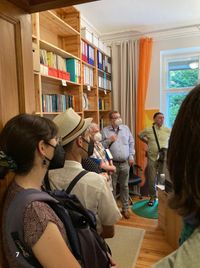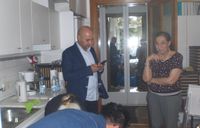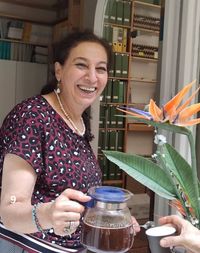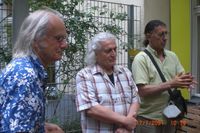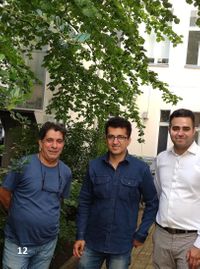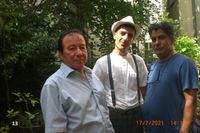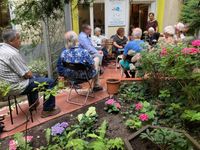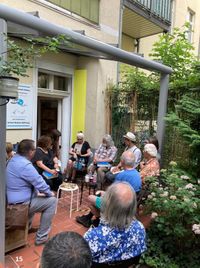 . . .

Many stimulating conversations in a pleasant atmosphere rounded off the day. We are already looking forward to the agreed continuation of the contacts made after the summer break. We thank all participants for their contribution to the success of our first Open Day, which is a valuable incentive for our next Open Day in July 2022.